Here are full compilations from 4-track rough drafts recorded over the years and converted from analog audio to MP3. Don't be fooled by the artwork, these are extremely raw tracks that were recorded off-the-cuff, retaining all the stumbles and unintentional musical directions. However, feel free to download these songs, info and artwork. Audio is at 160kbps, artwork at 72dpi. Also included are zip files containing all tracks from each project and hi-res artwork.
---
Volume 1: Momentum 1995: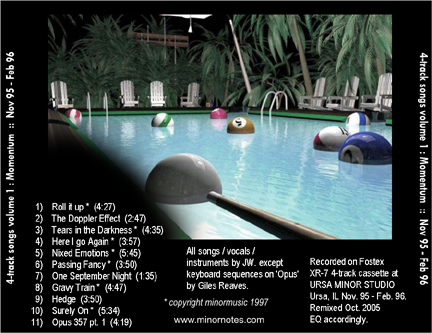 ---
Volume 2: No Commercial Value 1996: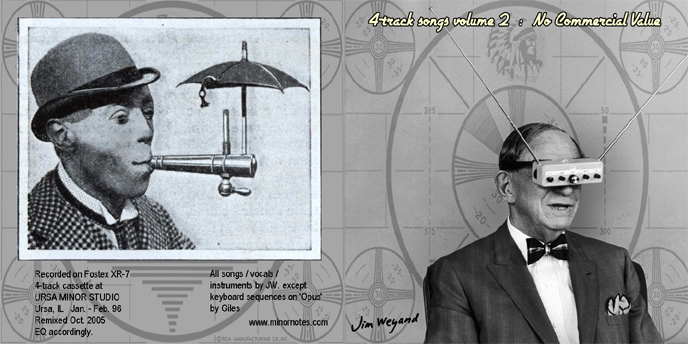 ---
Volume 3: Sanctuary's End 1997:
---
Volume 4: Echoes of What Was 1998: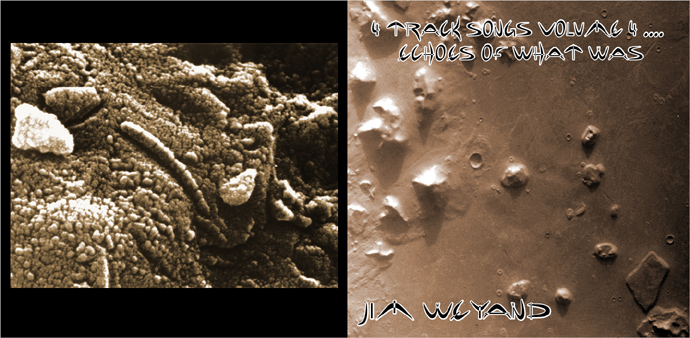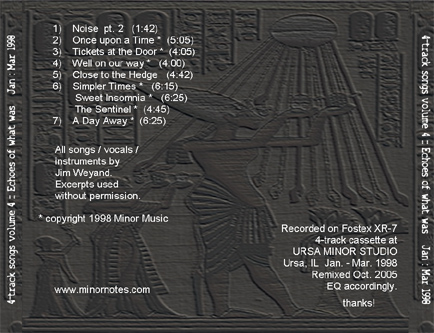 ---
Volume 5: Acceptable Norm 2009:
---
Volume 6: Transparent Layers: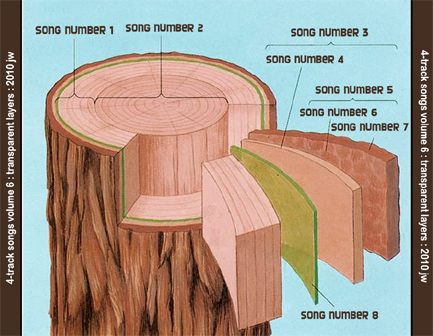 ---
---
also...